What is the Blue Yeti X?
The Blue Yeti X is a professional microphone for gaming, streaming and podcasting. It is a new and improved version of its predecessor, the Blue Yeti.

What is the Blue Yeti X used for?
The Blue Yeti X can be used for any professional-level gaming, streaming, podcasting, and YouTube video production. The USB microphone contains a four-capsule condenser array, providing it with greater focus and clarity than ever. Voice levels can be adjusted in real time and you can switch between modes easily with its user-friendly smart knobs.

Blue Yeti X: Specifications
Below are the technical specifications of the Blue Yeti X:

Power Required/Consumption: 62mA - 203mA
Sample/Bit Rate: 48 kHz, 24-bit
Capsules: 4 Blue-proprietary 14mm condenser capsules
Polar Patterns: Cardioid, Omnidirectional, Bidirectional, Stereo
Frequency Response: 20Hz - 20kHz
Max SPL: 122dB
Dimensions (extended in stand): 4.33" (11cm) x 4.80" (12.2cm) x 11.38" (28.9cm)
Weight (microphone and stand): 2.8 lbs (1.28kg)
Weight (microphone only): 1.14 lbs (.519kg)
Impedance: 13 Ohms min, 16 Ohms typical
Power Output (RMS): 72mWrms per channel
Frequency Response: 20Hz - 20kHz
Signal to Noise: 100dB
PC - Windows 7, 8.1, 10
MAC - macOS (10.10 or higher)
USB 1.1/2.0/3.0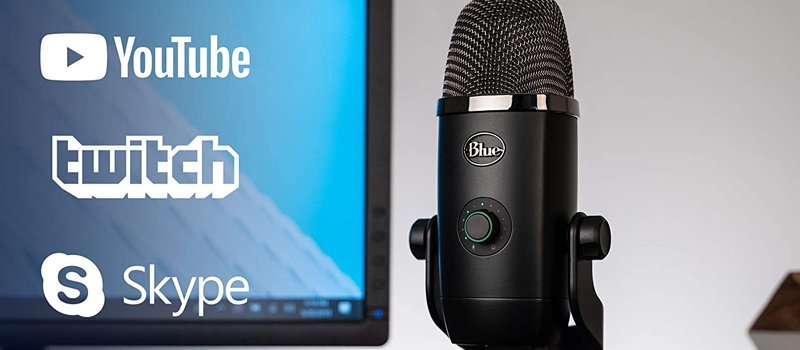 How much is the Blue Yeti X?
In America, the retail price of the Blue Yeti X is US$169.99.
What is the Blue Yeti X Release Date?
The Blue Yeti X was released in October 2019 in the USA.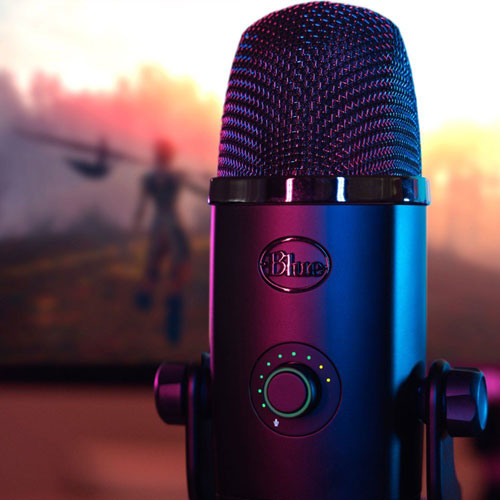 Blue Yeti X: Reviews
Many positive Blue Yeti X reviews can be found online. Below are some quotes from publications that have reviewed the product:

"Vocal capture is rich and warm sound right out of the box and I really enjoyed its sound." - IGN
"The Blue Blue Yeti X microphone is a worthy update to the lineup, with four mic patterns to meet a variety of recording needs." – PC Mag
"One of the Blue Yeti X's biggest selling points is that it's fully customizable via Logitech's G Hub software, from the microphone's sound quality and voice modes, to its array of LED lights." – Tom's Guide
How can I buy the Blue Yeti X if I'm not in the USA?
The good news is that even if you're not based in the USA, you can still purchase the Blue Yeti X. The USA Blue Designs website does not offer international shipping, but our shopping service can help you buy the Blue Yeti X and deliver it to your international address.

How does it work? Simply visit our Blue Yeti X product page here and place an order. Once we receive your payment, we'll purchase the item from the USA Magic Leap store and ship it to your international shipping address. Receive your product in as little as 2-4 business days. It's that easy!

Which countries can Big Apple Buddy ship the Blue Yeti X to?
Big Apple Buddy can help you buy the Blue Yeti X from the USA and deliver it you internationally. We currently offer international shipping to the following countries:

Albania, Australia, Austria, Azerbaijan, Bahrain, Belgium, British Virgin Is., Brunei, Bulgaria, Canada, Cayman Islands, Cook Islands, Croatia, Cyprus, Czech Republic, Denmark, Estonia, Faeroe Islands, Fiji, Finland, France, French Polynesia, Germany, Gibraltar, Greece, Greenland, Guam, Hong Kong, Hungary, Iceland, Indonesia, Ireland, Israel, Italy, Japan, Jordan, Kuwait, Latvia, Liechtenstein, Lithuania, Luxembourg, Macau, Malaysia, Maldives, Malta, Marshall Islands, Martinique, Mauritius, Micronesia, Moldova, Monaco, Montenegro, Montserrat, Netherlands, New Caledonia, New Zealand, Norway, Oman, Papua New Guinea, Poland, Portugal, Qatar, Reunion Island, Romania, Saudi Arabia, Serbia, Singapore, Slovak Republic, Slovenia, South Africa, South Korea, Spain, St. Lucia, St. Vincent, Sweden, Switzerland, Taiwan, Thailand, U.A.E., United Kingdom and Vatican City

To place an order for the Blue Yeti X, please visit our website here.