What is Facebook Portal Plus?
The Portal Plus is a smart display created by Facebook designed to make video communication easier. It allows you connect with friends and family over video call, making you feel as if you're in the same room as the other person.
What is Facebook Portal Plus used for?
The Facebook Portal Plus is used for video calling and has many other features that can be used to enhance your experience. It uses a built-in video calling service through Facebook Messenger and WhatsApp. You can also listen to music, check your front door, display photos and more with the Portal's smart camera and sound. The Smart Camera allows you to pan and zoom in, while adjusting everyone in view. The Smart Sound enhances the voice of whoever is talking and keeps background noise at a minimum. With Alexa built-in, you can use your voice to control your smart home, watch the news, check the weather and much more. The Portal Plus also has Story Time which lets you create stories with augmented reality, bringing them to life with music and animation.

Facebook Portal Plus: Specifications
Below are the specifications for the Portal Plus.
Smart Camera: 12.5 MP, 140 degrees field of view
Smart Sound: 4-Mic Array
15W Speaker: Array of 2'' tweeters and 4'' woofer for deep bass
15.6'' display
17.71''h x 5.63''w x 8.78''
Rotates on stand to portrait or landscape
Input: Touchscreen
Wifi: 2.4Ghz and 5Ghz
Portal+, power cord, camera cover, quick start guide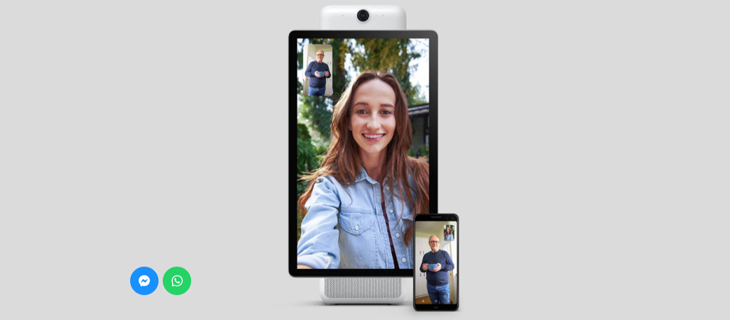 How much is the Facebook Portal Plus?
In America, the retail price of the Facebook Portal Plus is US$279.

What is the Release Date for the Facebook Portal Plus?
The Facebook Portal Plus was released in October 2018 in the USA.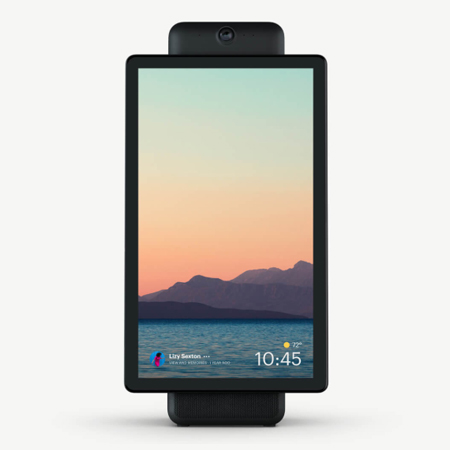 Facebook Portal Plus Reviews
Many Facebook Portal Plus reviews can be found online. Below are some quotes from publications that have reviewed the Facebook Portal Plus.
"The Portal Plus is Alexa compatible, and it has its own AI you can summon with "Hey Portal." - ZdNet
"Affordable, attractive, and just the right size." - Wired
"Facebook continues to give Portal app compatibility that allows you to use various apps directly from the Portal interface" – Digital Trends
How can I buy the Facebook Portal Plus if I'm not in the USA?
The good news is that even if you're not based in the USA, you can still purchase the Facebook Portal Plus. The USA Facebook website does not offer international shipping, but our shopping service can help you buy the Facebook Portal Plus and deliver it to your international address.

Which countries can Big Apple Buddy ship the Facebook Portal Plus to?
Big Apple Buddy can help you buy the Facebook Portal Plus from the USA and deliver it you internationally. We currently offer international shipping to the following countries:
Albania, Australia, Austria, Azerbaijan, Bahrain, Belgium, British Virgin Is., Brunei, Bulgaria, Canada, Cayman Islands, Cook Islands, Croatia, Cyprus, Czech Republic, Denmark, Estonia, Faeroe Islands, Fiji, Finland, France, French Polynesia, Germany, Gibraltar, Greece, Greenland, Guam, Hong Kong, Hungary, Iceland, Indonesia, Ireland, Israel, Italy, Japan, Jordan, Kuwait, Latvia, Liechtenstein, Lithuania, Luxembourg, Macau, Malaysia, Maldives, Malta, Marshall Islands, Martinique, Mauritius, Micronesia, Moldova, Monaco, Montenegro, Montserrat, Netherlands, New Caledonia, New Zealand, Norway, Oman, Papua New Guinea, Poland, Portugal, Qatar, Reunion Island, Romania, Saudi Arabia, Serbia, Singapore, Slovak Republic, Slovenia, South Africa, South Korea, Spain, St. Lucia, St. Vincent, Sweden, Switzerland, Taiwan, Thailand, U.A.E., United Kingdom and Vatican City
To place an order for the Facebook Portal Plus, please visit our website here.