What is the Facebook Portal?
The Facebook Portal is a video communication smart display device that lets you connect with friends and family. It is a brand of smart displays that has four models, with the Portal itself being one of them. The other models are the Portal Plus, Portal Mini, and Portal TV.

What is the Facebook Portal used for?
Facebook Portal is used to video call friends and family. You can use it to call any Facebook friend you have through Messenger and WhatsApp. With a built-in Alexa feature, you can use the Portal to do other things such as play music or check who's at the door through voice control. The Portal keeps your hands free while chatting with loved ones. It also has a wide-angled AI powered camera that zooms in and keeps everyone in the frame. For security purposes, you can switch the camera or microphone off. The Portal also has augmented reality effects that let you enhance your photo booth feature and story time (which lets you read stories to kids).
Facebook Portal: Specifications
Below is a list of the Facebook Portal Specifications

Smart Camera: 13MP, 114-degree field of view
HD adaptive screen that matches color and lighting of room
4-Mic Array
Front porting stereo speakers and a rear woofer
7.03''h x 10.23'' x 5.56''d
Works in portrait or landscape
Input: Touchscreen
Mic and Camera disable switch, integrated camera cover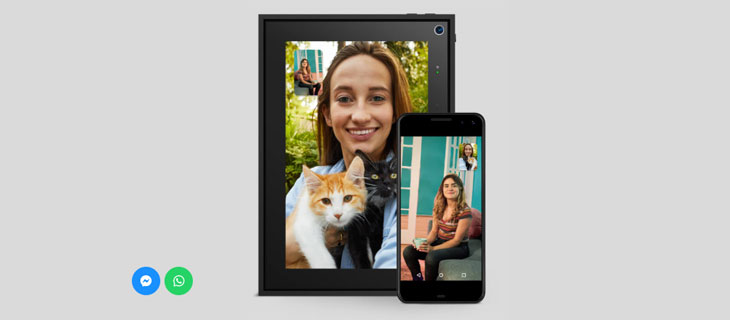 How much is the Facebook Portal?
In America, the retail price of the Facebook Portal is US$129.

What is the Release Date for the Facebook Portal?
The Facebook Portal was released in October 2019 in the USA.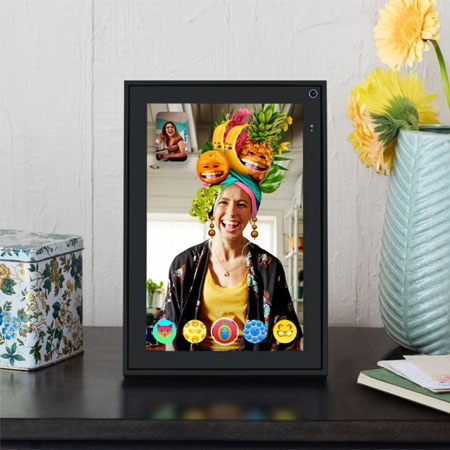 Facebook Portal Reviews
Many Facebook Portal reviews can be found online. Below are some quotes from publications that have reviewed the Facebook Portal.
"If your company uses Workplace, on the other hand, the Portal is among the best telepresence options we've seen, and one we recommend." – PC Mag
"Making video calls has never been more fun thanks to the multitude of AR filters that you can apply at any time." – Digital Trends
"The smart camera automatically pans and zooms to keep you in frame even if you're playing with kids, folding laundry, or making dinner while you chat." – Herald Review
How can I buy the Facebook Portal if I'm not in the USA?
The good news is that even if you're not based in the USA, you can still purchase the Facebook Portal. The USA Facebook website does not offer international shipping, but our shopping service can help you buy the Facebook Portal and deliver it to your international address.

Which countries can Big Apple Buddy ship the Facebook Portal to?
Big Apple Buddy can help you buy the Facebook Portal from the USA and deliver it you internationally. We currently offer international shipping to the following countries:

Albania, Australia, Austria, Azerbaijan, Bahrain, Belgium, British Virgin Is., Brunei, Bulgaria, Canada, Cayman Islands, Cook Islands, Croatia, Cyprus, Czech Republic, Denmark, Estonia, Faeroe Islands, Fiji, Finland, France, French Polynesia, Germany, Gibraltar, Greece, Greenland, Guam, Hong Kong, Hungary, Iceland, Indonesia, Ireland, Israel, Italy, Japan, Jordan, Kuwait, Latvia, Liechtenstein, Lithuania, Luxembourg, Macau, Malaysia, Maldives, Malta, Marshall Islands, Martinique, Mauritius, Micronesia, Moldova, Monaco, Montenegro, Montserrat, Netherlands, New Caledonia, New Zealand, Norway, Oman, Papua New Guinea, Poland, Portugal, Qatar, Reunion Island, Romania, Saudi Arabia, Serbia, Singapore, Slovak Republic, Slovenia, South Africa, South Korea, Spain, St. Lucia, St. Vincent, Sweden, Switzerland, Taiwan, Thailand, U.A.E., United Kingdom and Vatican City

To place an order for the Facebook Portal, please visit our website here.