What is Magic Leap?
Magic Leap is an American startup company centered around augmented reality and computer vision. Founded in 2010, they've been working on a virtual reality headset that delivers. Like many other companies, Magic Leap aims to create mixed reality technology, which they have, through the release of Magic Leap 1.
What is the Magic Leap 1?
Magic Leap 1 is a virtual reality headset that blends virtual images with the real world. Its overall design is a somewhat steampunk goggle style. Magic Leap describes the headset as lightweight but still fully functioning at the same level of a laptop computer. They call the system Lightwear, as it understands the user's space and can read a room quickly. With gaming quality graphics and an in-depth focus, Magic Leap 1 is unrivaled in the VR game.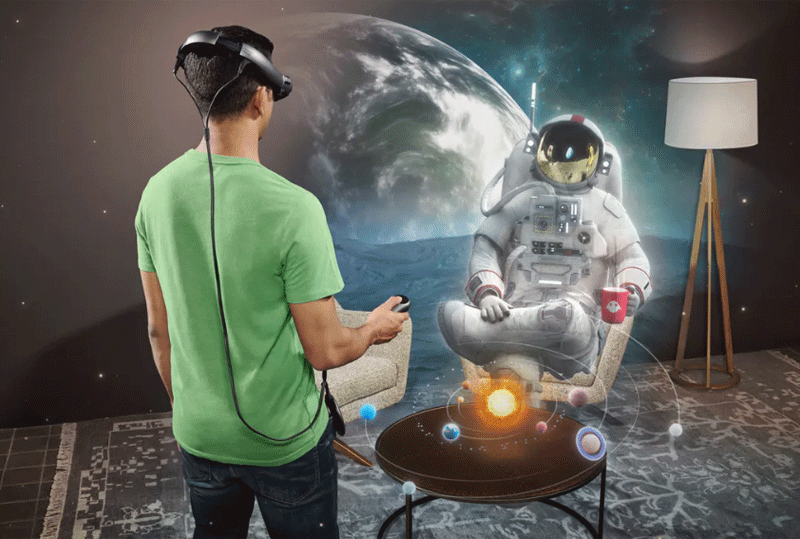 What is the Magic Leap 1 used for?
Magic Leap 1 can be used for many purposes depending on its audience.

For everyday use, there's many options such as the following:

Browse: With applications such as Wayfair and Helio web browsers, you can redesign a room and see your favorite sites in three dimensions.
Play: With a variety of games and apps to download, you can see your favorite characters in the same room as you.
Watch: With HBO, you can view movies, channels, and shows and have an at-home cinema experience.
For enterprise use, the opportunities are endless. The four main uses of Magic Leap 1 are:
Copresence: Regardless of location, anyone can collaborate on projects in the same room at the same time. Real-life sharing and multi-user copresence is created.
3D Visualization: 3D digital models, characters, and data can now be seen on a 2D screen. Designs made alive in real time.
Learn & Assist: You can now create hands on training modules and learn training remotely even if you're on the other side of the world.
Location–Based Experience: Depending on where you are, you can watch a show, go to a museum, and have many other experiences based on location.
Magic Leap invites any industry to use their headset for innovation. Their uses can be applied to many industries such as Health, Education, Manufacturing, Engineering, and much more.
For developer use, Magic Leap offers all the tools and resources needed to create your own programs for the Magic Leap World. By learning and using the tools, you can use Magic Leap 1 to bring your creations to life.
Magic Leap 1: Technical Specifications
The specifications for the Magic Leap 1 are listed below.
NVIDIA Parker SOC
CPU: 2 Denver 2.0 64-bit cores + 4 ARM Cortex A57 64-bit cores (2 A57's and 1 Denver accessible to applications)
GPU: NVIDIA PascalTM, 256 CUDA cores
Graphic APIs: OpenGL 4.5, Vulkan, OpenGL ES 3.1+AEP
8 GB RAM
128 GB of Storage Capacity
To view full list of the specs, you can check out the official Magic Leap website here.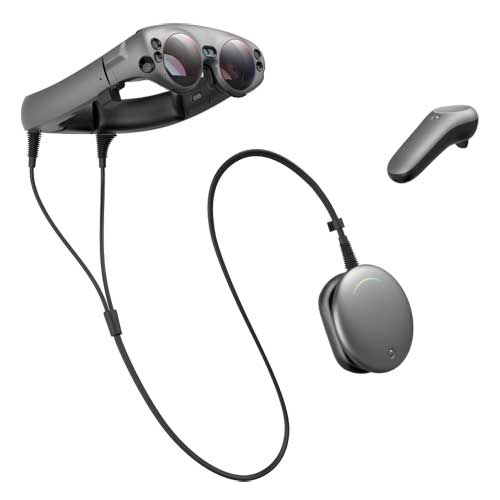 How much is the Magic Leap 1?
The retail price of the base Magic Leap 1 is US$2,295.
For developers interested in the Magic Leap 1, a Developer Suite is available for the price of US$2,495. This version includes a Carry Case, Developer Hub, 1 Year RapidReplace and 1 Year Limited Warranty.
And finally, for enterprise customers, Magic Leap offers an Enterprise Suite for a price of US$2,995. This version comes with enterprise support and additional warranty.
Magic Leap 1 Reviews
Since the announcement of its headset, Magic Leap has been in the news and many people have reviewed the device. Many of the reviews categorize the device as a great headset and go into detail about how it performs and functions.
Below is a list of a few Magic Leap 1 reviews:
How can I buy the Magic Leap 1 if I'm not in the USA?
The good news is that even if you're not based in the USA, you can still purchase the Magic Leap 1. The Magic Leap website does not offer international shipping, but our shopping service can help you buy the Magic Leap 1 and deliver it to your international address.

How does it work? Simply visit our Magic Leap 1 product page here and place an order. Once we receive your payment, we'll purchase the item from the USA Magic Leap store and ship it to your international shipping address in as little as 2-4 business days. It's that easy!
Which countries can Big Apple Buddy ship the Magic Leap 1 to?
Big Apple Buddy can help you buy the Magic Leap 1 from the USA and deliver it you internationally. We currently offer international shipping to the following countries:

Albania, Australia, Austria, Azerbaijan, Bahrain, Belgium, British Virgin Is., Brunei, Bulgaria, Canada, Cayman Islands, Cook Islands, Croatia, Cyprus, Czech Republic, Denmark, Estonia, Faeroe Islands, Fiji, Finland, France, French Polynesia, Germany, Gibraltar, Greece, Greenland, Guam, Hong Kong, Hungary, Iceland, Indonesia, Ireland, Israel, Italy, Japan, Jordan, Kuwait, Latvia, Liechtenstein, Lithuania, Luxembourg, Macau, Malaysia, Maldives, Malta, Marshall Islands, Martinique, Mauritius, Micronesia, Moldova, Monaco, Montenegro, Montserrat, Netherlands, New Caledonia, New Zealand, Norway, Oman, Papua New Guinea, Poland, Portugal, Qatar, Reunion Island, Romania, Saudi Arabia, Serbia, Singapore, Slovak Republic, Slovenia, South Africa, South Korea, Spain, St. Lucia, St. Vincent, Sweden, Switzerland, Taiwan, Thailand, U.A.E., United Kingdom and Vatican City

To place an order for the Magic Leap 1, please visit our website here.