The Basis Peak - Features, Price and International Shipping
The Basis Peak is the best fitness tracker for those in Australia who are interested in staying fit and in shape. Weighing only 1.8 ounces and designed to look sleek and modern, the Basis Peak will track your activity and help you meet your fitness goals without being cumbersome. With Big Apple Buddy, you can now buy the Basis Peak Fitness and Sleep Tracker and have it delivered to your doorstep anywhere in the world.
Soaring to New Fitness Heights with the Basis Peak
No Basis review would be complete without outlining the many ways you can enjoy this technologically advanced fitness tracker. Let's say you live in Australia and you want to stay in shape. The Basis Peak Fitness Tracker helps you do so by automatically capturing and tracking nearly all your activities. From tracking your heart rate as you hustle and bustle through Sydney, to the calories that you burn climbing the Blue Mountains, the Basis Peak does so without you having to push any buttons. It even has a habits system that encourages and reminds you when you need to step up your activity to meet your fitness goals.
The Basis Peak: What you need to know
Intuitive and technologically advanced, the Basis Peak features up to four days of battery life, even while it monitors your heart rate 24 hours a day, 7 days a week. Set its wearable technology to sync with your other devices and you'll never miss another important email or text while you are out for a jog or playing tennis at the club. Simply download the Basis Peak app to your iPhone or Android device and start tracking your health habits seamlessly today.
Easily and conveniently track important fitness information such as: your heart rate, daily steps, walks and rides
Actively monitor your sleep cycles -- as well as their length and quality with automatic sleep detection and sleep stage insights
Seamlessly transition from business to fitness with smartwatch notifications for text, email, and calls on the go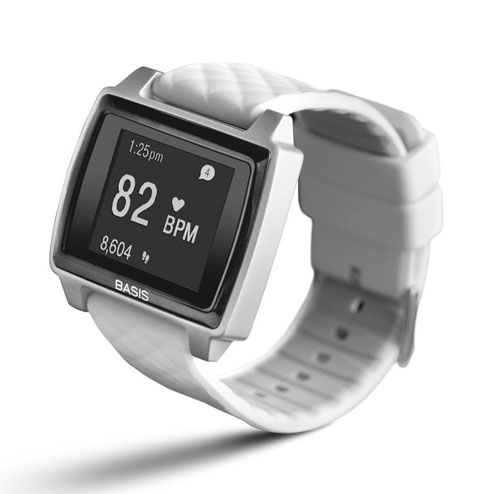 In addition to its high-tech functionality, the Basis Peak comes in vibrant styles that allow you to wear the same watch to the gym and to the office -- and back again. Choose from stylish and sleekly modern options such as: brushed metal and white, titanium and brown leather, and matte black/black. If those are enough to match your wardrobe, you can find an even broader selection in the Basis Peak accessories section. Worried about comfort? Rest assured, this is one sleep tracker you won't mind wearing every night (and day.)
Where to Buy the Basis Peak
At under US$200, the Basis Peak is a sound investment in your health. And with Big Apple Buddy international shipping, you can now buy and use the Basis wherever you are in the world.
Big Apple Buddy offers fast worldwide shipping to over 110 countries across the globe such as  Australia, Singapore, Taiwan, Hong Kong, Germany, France, South Africa, Saudi Arabia, New Zealand, Canada, Sweden, Estonia, Norway, and more. If you are interested in buying the Basis Peak, contact us for a free quote today.