The FLIR Scout PS24 Thermal Camera just got released in the US. Unfortunately, like with most tech products, this powerful high censored camera will only be in available for purchase in America initially.
Not to worry though if you live outside of the US. There's still a way to buy one of the most durable and toughest thermal cameras to be released this year before it's officially available in your country.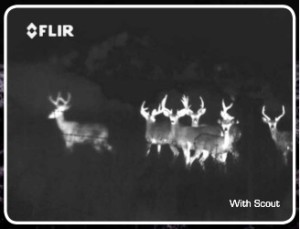 Big Apple Buddy, your personal shopper, is based in the US so we can help you buy the FLIR Scout PS24 Thermal Camera from the official FLIR store and deliver it to you in Australia, Austria, Azerbaijan, Bahrain, Belgium, British Virgin Islands, Brunei, Bulgaria, Canada, Chile, Costa Rica, Croatia, Czech Republic, Denmark, Estonia, Fiji, Finland, France, French Polynesia, Germany, Gibraltar, Greece, Greenland, Hong Kong, Hungary, Iceland, Indonesia, Ireland, Israel, Italy, Japan, Jordan, Kuwait, Latvia, Liechtenstein, Lithuania, Luxembourg, Macau, Malaysia, Maldives, Malta, Marshall Islands, Mauritius, Monaco, the Netherlands, Netherland Antilles, New Zealand, Norway, Oman, Poland, Qatar, Romania, San Marino, Saudi Arabia, Serbia and Montenegro, Seychelles, Singapore, Slovak Republic, Slovenia, Spain, South Africa, St. Lucia, Sweden, Switzerland, Taiwan, Thailand, the UAE, the UK, Vatican City, and Vietnam.
If you're interested in buying the FLIR Scout PS24 Thermal Camera, simply get in touch with us by filling out the form below. We'll get back to you with a free shipping quote within 24 hours!