USA Away Luggage Online Store: Overview
Away Luggage is an American company that designs and manufactures high-quality suitcases. The company created a new way to travel more efficiently with smart suitcases. For those who travel constantly or want a suitcase for life, this is the solution for you. With
Big Apple Buddy
's personal shopping service, you can now buy direct from the Away Luggage online store anytime, anywhere.
USA Away Luggage Online Store: The Products You Can Buy
Get a feel of the suitcase of the future with
Away Luggage
! Lot of thought was put into a luggage that would facilitate and improve your traveling. The touch material is life-guaranteed so you won't have to worry about your bag ever ripping during the rough airport handling. The unbreakable shells are one of a kind and will be with you no matter where or how far you go.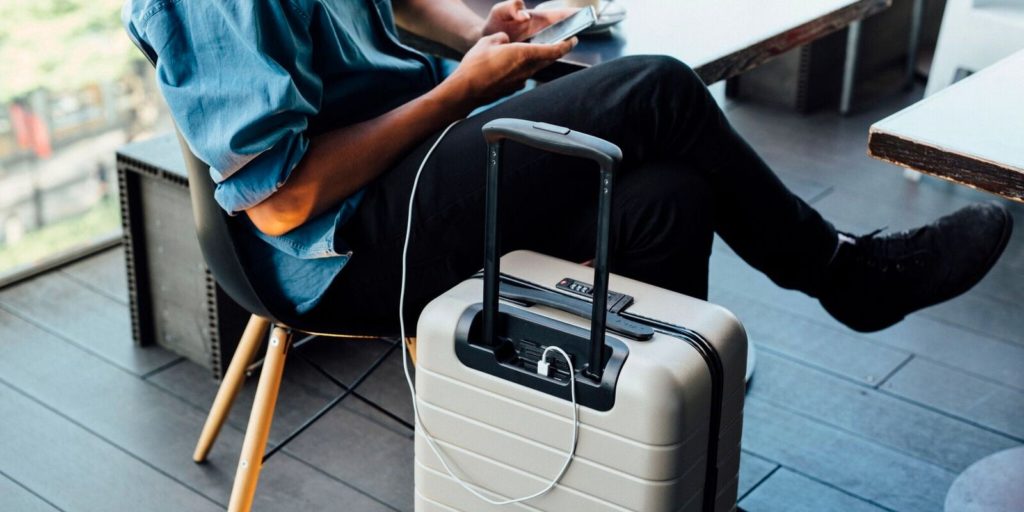 It's more than just a strong suitcase - the Away Luggage is convenient too. With multiple interior compartments, there's nothing you won't be able to fit. Even better, you can put more of your essentials and other personal items without it weighing too much because of the distribution of the luggage. People travel light, heavy, and everything in between but with Away Luggage you can never go wrong!
Need to charge your phone right away? Look no further! The
Away Luggage
suitcases have built-in USB chargers for your phone emergencies. Airports are often crowded and finding an outlet can be a nightmare. Away Luggage thought of a simple solution to make sure you have one less thing to worry about while traveling. The luggages come in various sizes and colors to find the right bag for you.
USA Away Luggage Online Store: International Shipping
Unfortunately, the
USA Away Luggage online store
does not currently offer international shipping. However,
Big Apple Buddy
, your personal shopper, can help you buy products direct from the official USA Away Luggage online store and ship them to your doorstep, no matter where you are in the world.
We offer international shipping to over 110 countries including 
Australia, Austria, Azerbaijan, Bahrain, Belgium, British Virgin Islands, Brunei, Bulgaria, Canada, Chile, Costa Rica, Croatia, Czech Republic, Denmark, Estonia, Fiji, Finland, France, French Polynesia, Germany, Gibraltar, Greece, Greenland, Hong Kong, Hungary, Iceland, Indonesia, Ireland, Israel, Italy, Japan, Jordan, Kuwait, Latvia, Liechtenstein, Lithuania, Luxembourg, Macau, Malaysia, Maldives, Malta, Marshall Islands, Mauritius, Monaco, the Netherlands, Netherland Antilles, New Zealand, Norway, Oman, Poland, Qatar, Romania, San Marino, Saudi Arabia, Serbia and Montenegro, Seychelles, Singapore, Slovak Republic, Slovenia, Spain, South Africa, St. Lucia, Sweden, Switzerland, Taiwan, Thailand, the UAE, the UK, Vatican City, and Vietnam.
If you would like to buy from the
USA Away Luggage online store
, simply let us know which items you would like to order (by filling out the form below)
 and we'll get back to you with a free international shipping quote within 24 hours!