USA Eddie Bauer Online Store: Overview
Eddie Bauer is an American clothing company that offers men's and women's stylish outerwear. With high-quality material, the apparel will get you ready for any sort of outdoor activity. The extensive collection includes gear and other essentials while maintaining its signature fashion style. With
Big Apple Buddy
's personal shopping service, you can now buy direct from the Eddie Bauer online store anytime, anywhere.
USA Eddie Bauer Online Store: The Products You Can Buy
You'll never be warmer than with
Eddie Bauer's Insulated Neoteric Jacket
! This tough ski shell was designed to protect while remaining breathable for maximum comfort. No matter where the adventure takes you, this jacket is waterproof and windproof to tackle any rough weather you might face. It's the best option for a lightweight jacket that will keep you cozy while staying sleek and modern in the design.
Taking the bike out for a ride? You can count on Eddie Bauer's Leather Journeyman Bomber Jacket as your go-to companion for the road. This tough jacket is an American classic made with 100% leather and a timeless look that can't be replaced. Carefully constructed with an action back, the jacket allows for full movement and flexibility while maintaining a perfect, sculpted form.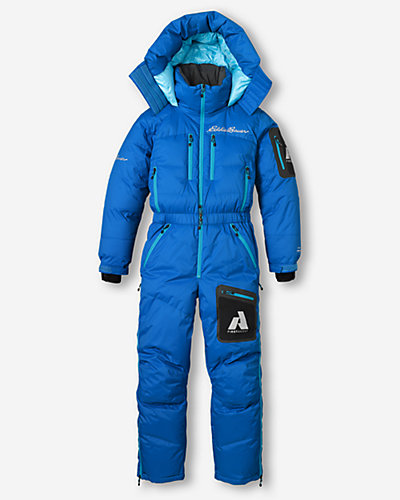 When taking on the slopes,
Eddie Bauer's Peak XV Down Suit
will have you fully covered. In the most extreme conditions, from harsh weather to high altitudes, this suit offers the ultimate protection. It is lightweight and breathable to allow full movement while climbing and other activities required. If it's not enough, the three-way center zip allows you to take control of your comfort level.
USA Eddie Bauer Online Store: International Shipping
Unfortunately, the
USA Eddie Bauer online store
does not currently offer international shipping. However,
Big Apple Buddy
, your personal shopper, can help you buy products direct from the official USA Eddie Bauer online store and ship them to your doorstep, no matter where you are in the world.
We offer international shipping to over 110 countries including 
Australia, Austria, Azerbaijan, Bahrain, Belgium, British Virgin Islands, Brunei, Bulgaria, Canada, Chile, Costa Rica, Croatia, Czech Republic, Denmark, Estonia, Fiji, Finland, France, French Polynesia, Germany, Gibraltar, Greece, Greenland, Hong Kong, Hungary, Iceland, Indonesia, Ireland, Israel, Italy, Japan, Jordan, Kuwait, Latvia, Liechtenstein, Lithuania, Luxembourg, Macau, Malaysia, Maldives, Malta, Marshall Islands, Mauritius, Monaco, the Netherlands, Netherland Antilles, New Zealand, Norway, Oman, Poland, Qatar, Romania, San Marino, Saudi Arabia, Serbia and Montenegro, Seychelles, Singapore, Slovak Republic, Slovenia, Spain, South Africa, St. Lucia, Sweden, Switzerland, Taiwan, Thailand, the UAE, the UK, Vatican City, and Vietnam.
If you would like to buy from the
USA Eddie Bauer online store
, simply let us know which items you would like to order (by filling out the form below
) and we'll get back to you with a free international shipping quote within 24 hours!