USA Qardio Online Store: Overview
Qardio is an American healthcare company that manufactures and sells devices to measure important parts of your body. The wide array of products covers everything from blood pressure, weight, and other health details you should always be alerted of. With
Big Apple Buddy
's personal shopping service, you can now buy direct from the Qardio online store anytime, anywhere.
USA Qardio Online Store: The Products You Can Buy
Get started with the QardioArm smart blood pressure monitor! This powerful yet compact device gives you medically accurate results right away. As it connects to your smart phone, you can share and record your results anywhere, anytime. Take it wherever you go as the portable and sleek design makes it easy to take your blood pressure when you need it most and stay on top of your health.
Don't stress out about finding a scale! The QardioBase is the wireless smart scale everybody needs. You don't just get your weight, you have a full body composition analysis that helps you better understand what you need to improve on. There's even a pregnancy mode for expecting mothers to have your week-to-week progress tracked. This sleek scale is unlike no other and will fit perfectly in your life.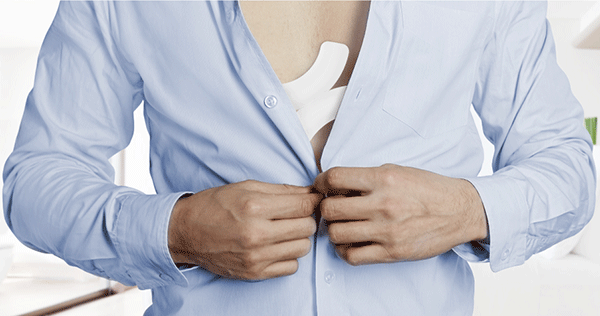 The
QardioCore
is the wearable EKG you've been looking for! Be aware of everything from your body temperature, heart rate, respiratory rate, and so much more. There are no wire or patches required with this device so it's easy to wear underneath your clothes and remain subtle about it. You can then easily record and share your results with your doctor so you're both aware of your health condition.
USA Qardio Online Store: International Shipping
Unfortunately, the
USA Qardio online store
does not currently offer international shipping. However,
Big Apple Buddy
, your personal shopper, can help you buy products direct from the official USA Qardio online store and ship them to your doorstep, no matter where you are in the world.
We offer international shipping to over 110 countries including 
Australia, Austria, Azerbaijan, Bahrain, Belgium, British Virgin Islands, Brunei, Bulgaria, Canada, Chile, Costa Rica, Croatia, Czech Republic, Denmark, Estonia, Fiji, Finland, France, French Polynesia, Germany, Gibraltar, Greece, Greenland, Hong Kong, Hungary, Iceland, Indonesia, Ireland, Israel, Italy, Japan, Jordan, Kuwait, Latvia, Liechtenstein, Lithuania, Luxembourg, Macau, Malaysia, Maldives, Malta, Marshall Islands, Mauritius, Monaco, the Netherlands, Netherland Antilles, New Zealand, Norway, Oman, Poland, Qatar, Romania, San Marino, Saudi Arabia, Serbia and Montenegro, Seychelles, Singapore, Slovak Republic, Slovenia, Spain, South Africa, St. Lucia, Sweden, Switzerland, Taiwan, Thailand, the UAE, the UK, Vatican City, and Vietnam.
If you would like to buy from the
USA Qardio online store
, simply let us know which items you would like to order (
by filling out the form below
) and we'll get back to you with a free international shipping quote within 24 hours!