Want to buy Fossil bags and watches and save up to 40%?
It goes without saying that American brands are cheaper in the US than anywhere else in the world. Fossil is no exception.
The Fossil products sitting on your department store shelves are last season's stock here in America. That means US stores are putting them in the clearance aisle and you can save up to $100 on Fossil crossbody bags, satchels and totes.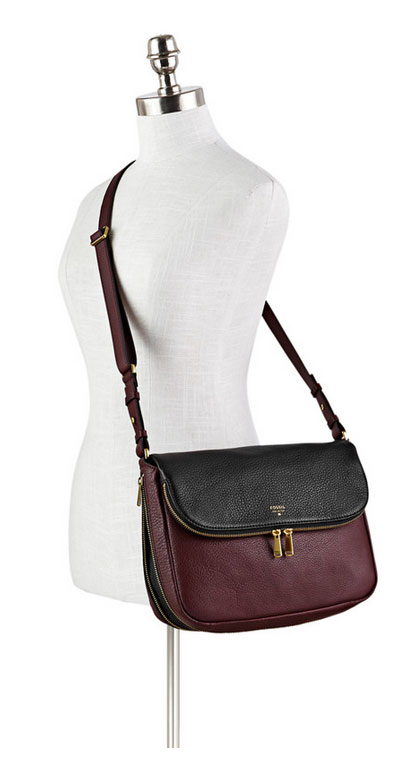 The issue is that US online stores are not allowed to ship Fossil items internationally so you can't access the bargain basement prices and amazing product range yourself. That's where Big Apple Buddy, your personal shopper, can help!
We have access to hundreds of US stores, so we can help you buy the latest Fossil handbags and watches at very cheap prices and deliver them to your doorstep.  We are currently shipping to Australia, Austria, Azerbaijan, Bahrain, Belgium, British Virgin Islands, Brunei, Bulgaria, Canada, Chile, Costa Rica, Croatia, Czech Republic, Denmark, Estonia, Fiji, Finland, France, French Polynesia, Germany, Gibraltar, Greece, Greenland, Hong Kong, Hungary, Iceland, Indonesia, Ireland, Israel, Italy, Japan, Jordan, Kuwait, Latvia, Liechtenstein, Lithuania, Luxembourg, Macau, Malaysia, Maldives, Malta, Marshall Islands, Mauritius, Monaco, the Netherlands, Netherland Antilles, New Zealand, Norway, Oman, Poland, Qatar, Romania, San Marino, Saudi Arabia, Serbia and Montenegro, Seychelles, Singapore, Slovak Republic, Slovenia, Spain, South Africa, St. Lucia, Sweden, Switzerland, Taiwan, Thailand, the UAE, the UK, Vatican City, and Vietnam.
If you're interested in buying Fossil products, just let us know what items you're after and we'll put together a free shipping quote for you. If you have any questions, please feel free to get in touch!
NOTE: If you are having trouble accessing the US Fossil website, please check out our geoblocking blog post
here