Thync Wearable Technology - International Shipping
Are the effects of daily life stressing you out? Do you need to get things done but lack the energy or focus? Whether you experience daily stress symptoms or are simply looking for an alternative method to improve your health,
Thync Vibes
may be the answer.
What is Thync Wearable Technology?
No one enjoys being stressed or unfocused. But when it does happen, it can interfere with daily life and relationships with family or friends. Imagine being more calm and relaxed at bedtime or during other times when a calm attitude is needed. Thync Vibes are unique in that they focus on improving your health, using a
specific scientific formula
for special pulsating vibes. These Thync vibes use sensations to create either a calming or energizing experience. Once it's time to be more focused and motivated to reach certain goals or participate in certain activities, a vibe can help. Thync Vibes are fairly small and can be easily placed on the body, following the simple instructions given. Exact placement can vary from person to person, but the general idea is to place the device in the temple area, using the attached ear piece. Wearing times and amount of usage needed for desired effect will also vary for each person.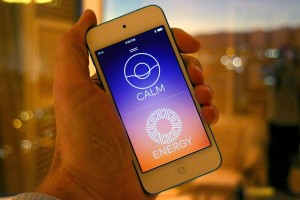 What Are the Details and Usage Options?
People use Thync Vibes for various reasons, mostly related to peace of mind and productivity. This one-of-a-kind product aims to help you live a more productive and peaceful life in a simple way. New mothers and fathers may benefit from the calming vibe, as it's vital to be patient and relaxed when caring for a baby. Someone who is having trouble sleeping may also benefit from the calm vibe. If you've had a stressful day at work, this also may come in handy. The energy vibe can be used when you're headed to the gym, starting a large project for work, or having trouble with motivation or energy to complete other important tasks.
Typical Results with
Calm Vibes
:
Centered
Relaxed
More Aware of Heart Rate and Breathing
Detached From Stressful Thoughts
Less Likely to React Emotionally
Mild Euphoria, in Certain Cases
Typical Results with
Energy Vibes
:
Mental Alertness
Better Focus
Energy Bursts
Increased Excitement
Motivation to Act or Be Active
Desire to Accomplish Things
Warm Feeling in the Chest
Why Should I  Use Thync Vibes and Where Can I Get Them?
Thync wearable technology is available to buy from the United States. Ask about International shipping for United Kingdom, Australia, Hong Kong, Singapore, Malaysia, Germany, South Africa, France, Norway, and Canada. Please
visit the Thync website
for further details on purchasing this revolutionary product for your health.